GLOBAL EDUCATION CONCLAVE 2021
Presented by OneStep Global – the road ahead for International Education' – A two-day virtual event comprising of 8 sessions on different aspects of international education, with more than 40 distinguished speakers from across the world.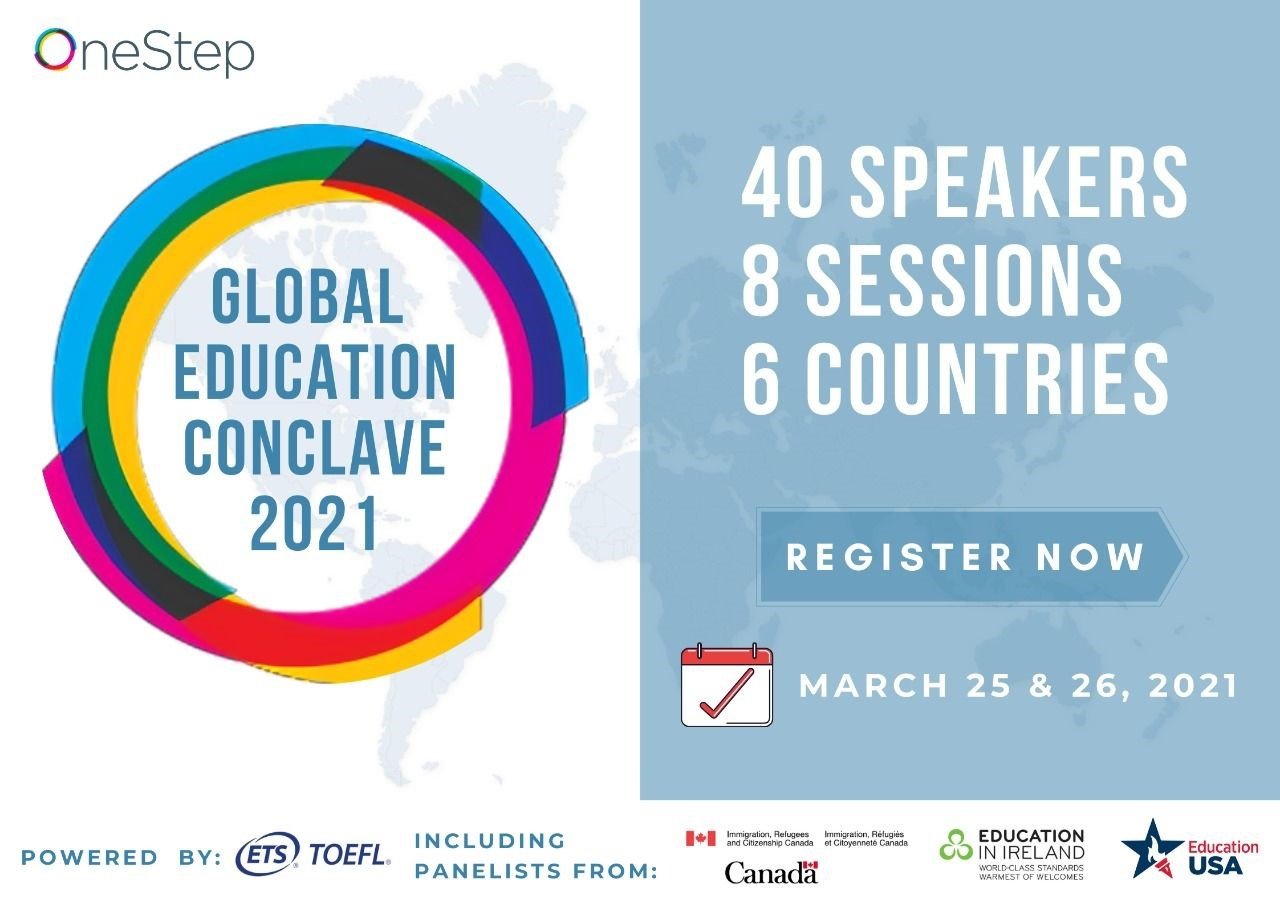 We planned and replanned. We strategized and re- strategized. We practiced. We anticipated. We worked hard. We enjoyed. We trended on Google. But most importantly we learnt.
Participating Institutions