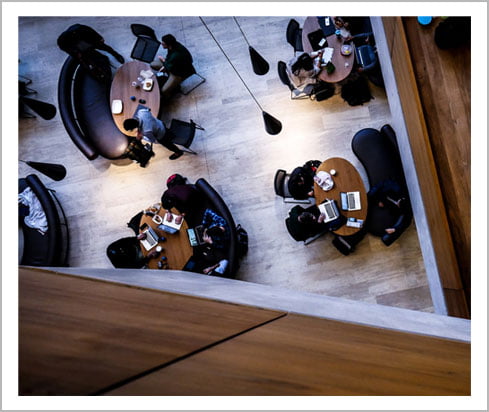 With 6200 participants from 95 countries, the 31st Annual EAIE Conference and Exhibition was inspired by Finland's inclusive and fair education system. The theme of the conference 'Encompassing all voices'. Keynote speeches from Simon Anholt and Aminata Cairo inspired participants to work towards a more inclusive and caring world.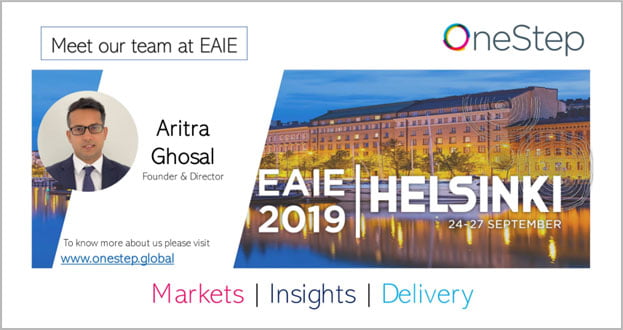 2020 has been an extraordinary year for the international HE sector. The 'British Universities International Liaison Association' Conference held in New Delhi marked some important insights in the international education arena.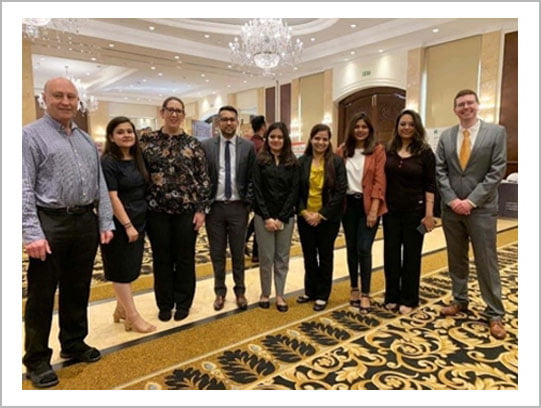 Glimpses from the education fairs hosted by Education in Ireland in India, for our students to meet the leading universities and higher education institutions from Ireland. Representatives from our Irish partner institutions participated in these fairs.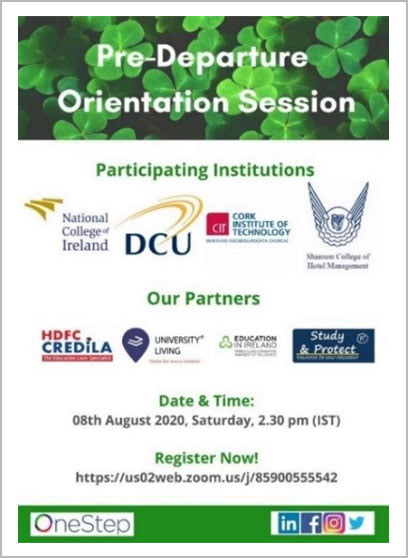 Virtual Pre-Departure Orientation Session
The first ever virtual Pre Departure Orientation session organized by OneStep Global to guide students through their on boarding process. Institutions like NCI, DCU, NUI Galway and CIT were a part of this session along with partners from HDFC Credila and University Living.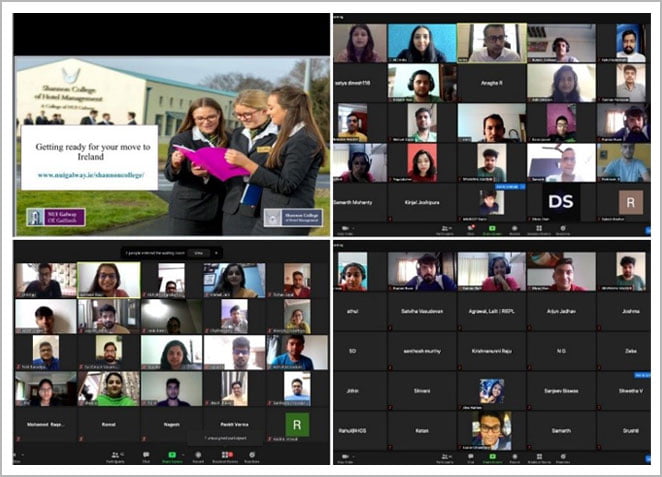 Study in Ireland - Pre Departure
The Virtual Pre Departure series continued for the 2nd consecutive year and LIT was also a part of the seminar in 2021. Studying abroad is a huge step and our university reps made sure to guide the students well in advance.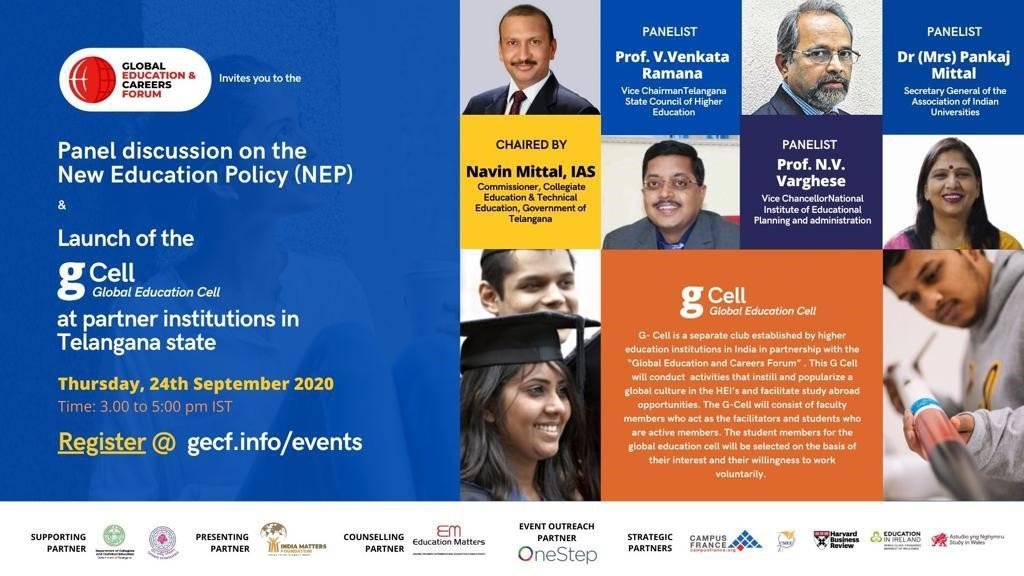 Webinar on the New National Education Policy
OneStep Global was an Event Outreach Partner for the panel discussion on #NationalEducationPolicy (NEP), India and the Launch of the "g -Cells – Global Education Cells" in Telangana state. This webinar and launch were organized under the leadership of Mr. Navin Mittal, IAS, Commissioner Collegiate and Technical Education, Government of Telangana.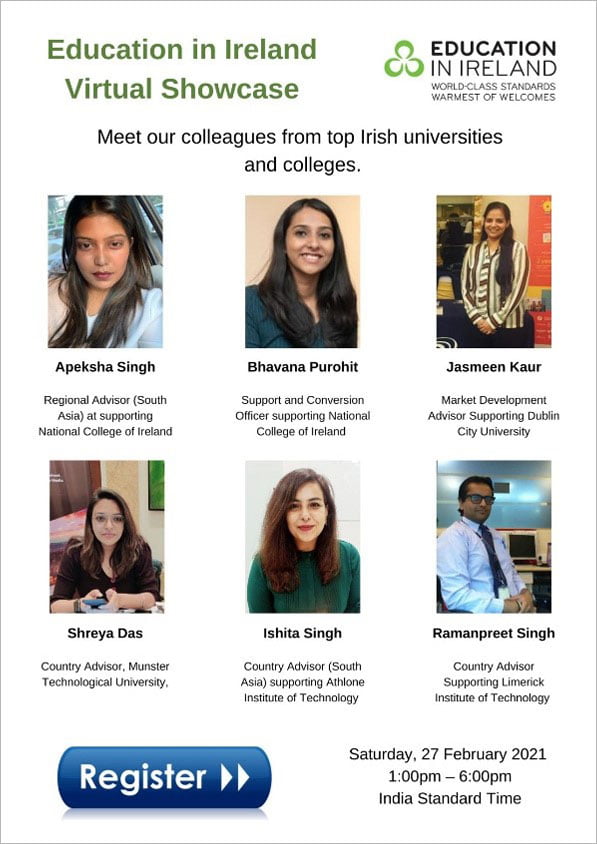 Education in Ireland Virtual Showcase
The Education in Ireland Virtual Showcase and meet our colleagues from top Irish universities and colleges.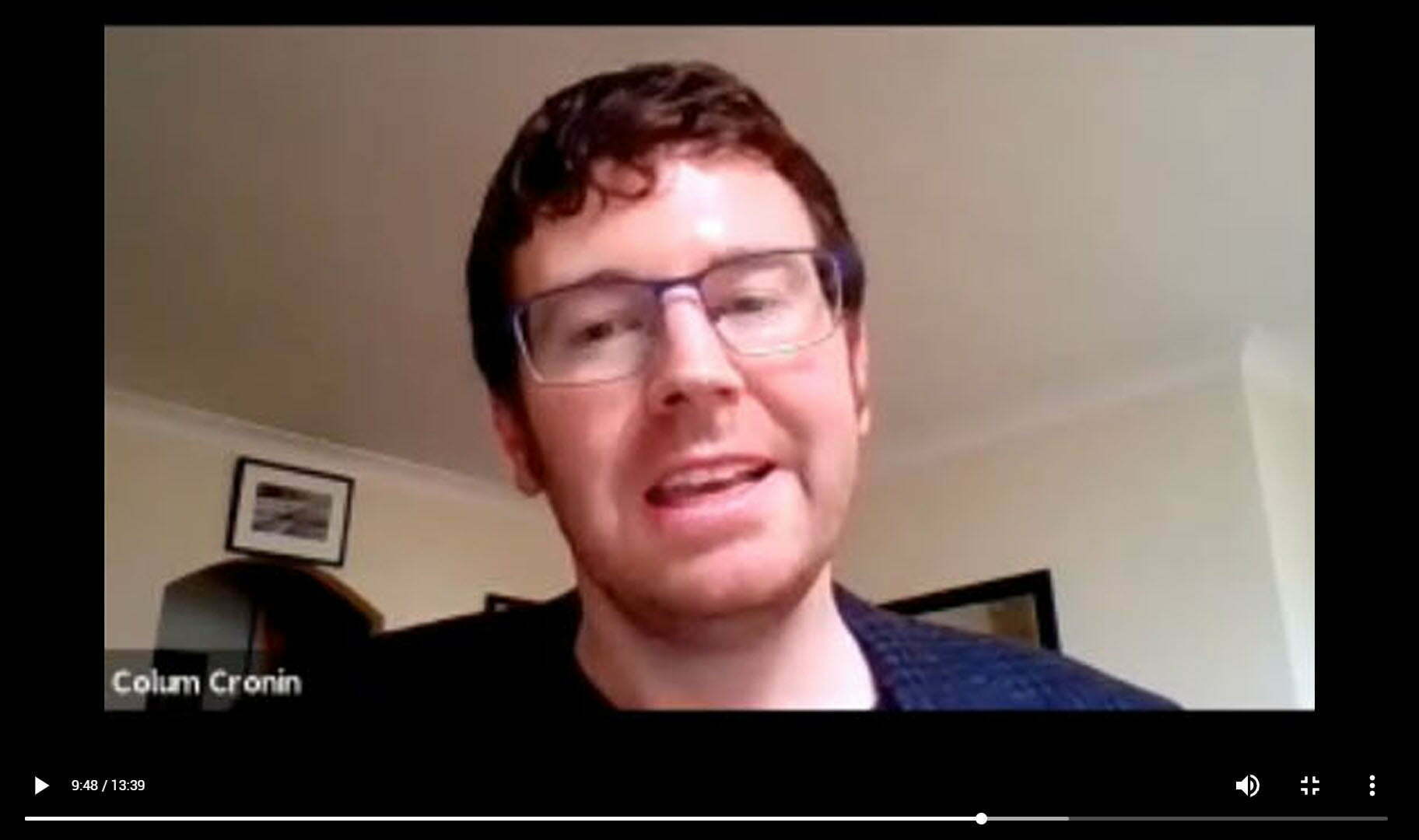 In conversation with Colum Cronin
Colum Cronin from Dublin City University got in conversations with Prateek Sakarey, Vish Gain, and Akanksha Puniyani, current DCU students discussing about the latest situation, upcoming admissions, online education, and other general FAQ's.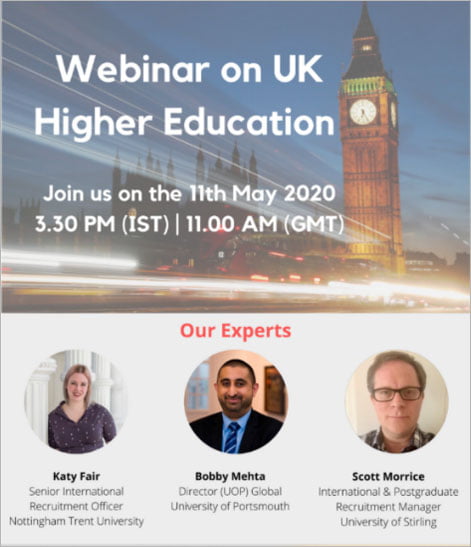 Webinar on UK Higher Education
Experts from renowned UK universities got together to discuss the on-ground situation, the trend of online education, the effect of the current pandemic on the UK Higher Education sector amongst other related topics.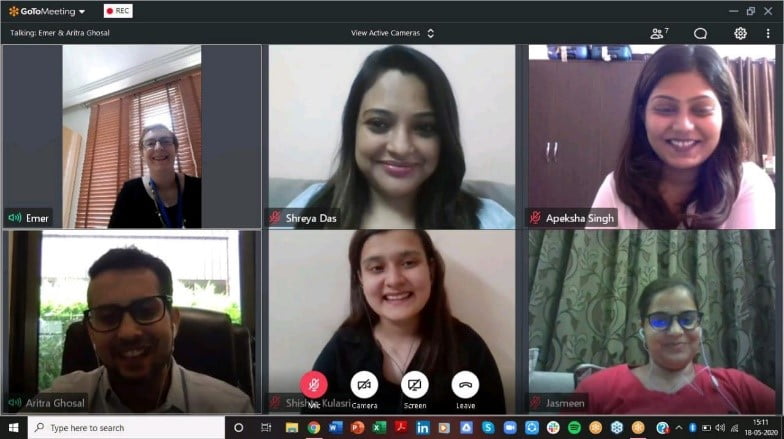 OneStep Global organized an informative session on the general visa queries in recent times with Emer Davis, Head of Immigration & Visa Section at the Embassy of Ireland.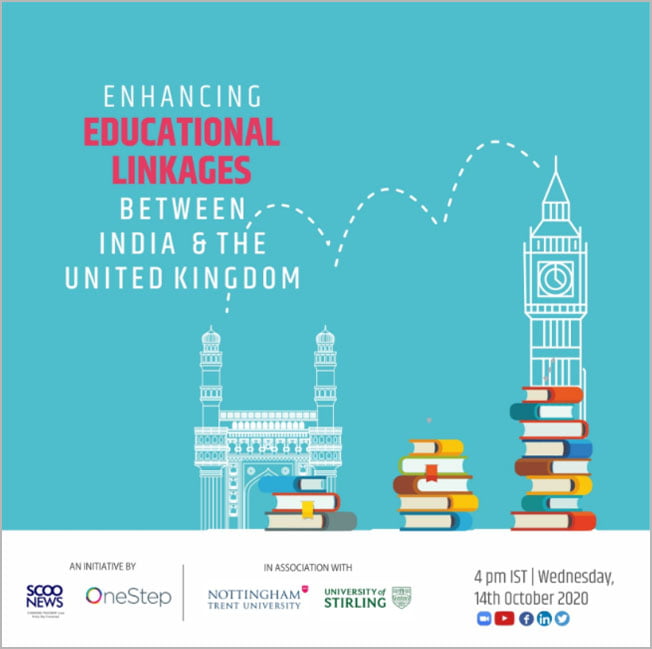 Enhancing educational linkages between India and the United Kingdom
In the wake of the New Education Policy, 2020, OneStep Global and Scoo News organised a session on "Enhancing educational linkages between India and the United Kingdom" to discuss the educational linkage between India and United Kingdom, understand the mentality of Indian students and get to know how United Kingdom as a destination can cater to their aspirations.
Work Opportunities and Opt for International Students in the U.S by ETS
Aritra Ghosal and Priank Chabbra were part of the panel for the discussions on The TOEFL® test enhancements and the GRE®️ test for MBA and Business Schools.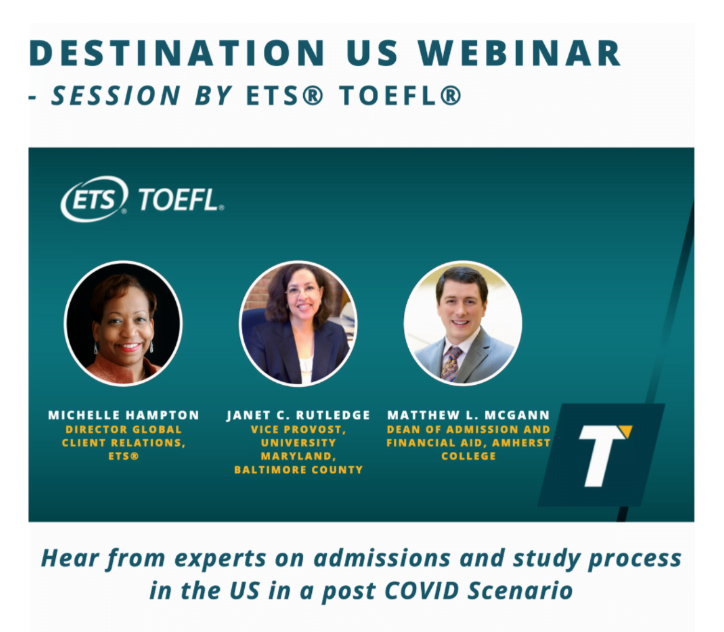 Destination US Webinar - Session by ETS TOEFL
Discussions were made on admissions and study process in the US in a post COVID scenario.
Ireland as a study destination – Webinars by University Living
An alumnus from a university in UK who has worked with Irish institutions, Aritra Ghosal shared a unique blend of experience and insights for all aspiring applicants in the webinar on 'How Ireland is transforming the university experience in a post Covid era' organised by University Living.
Conversations with ISA's & IAA's - University of Sussex
In conversations with our International Student Ambassadors and International Alumni Ambassadors at the University of Sussex. The purpose of these interviews is to hear directly from the students about their experiences at Sussex which may include societies and clubs, housing, part-time jobs, career, and employability center and in general life at Sussex.