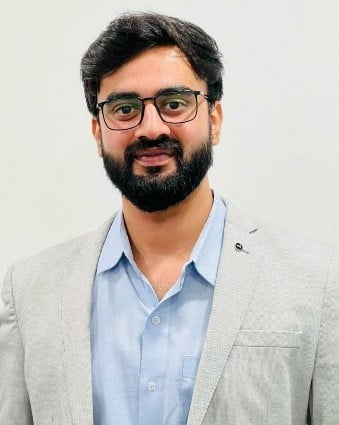 Regional Advisor (South Asia)
Arjun Sharma is a highly articulate and result-oriented professional with extensive experience in leading and managing Sales & Marketing operations, Key Account Management, Market Analysis & Planning, Training & Development, and P/L Management for renowned organizations. With almost a decade of experience, he has worked with organizations such as IDP Education Pvt. Ltd, the University of Exeter, and Manya – The Princeton Review, which has helped him develop a diverse range of competencies.
Arjun's previous roles have enabled him to successfully develop and implement market strategies while considering cross-border understanding of business practices. He is a proactive leader who is always eager to learn and adapt to new challenges. Outside of work, Arjun enjoys playing the guitar, reading, painting, and playing badminton. He loves meeting and getting to know people, and he believes in the philosophy that "you are born as a student and die as one," which drives his desire to continuously learn new skills.