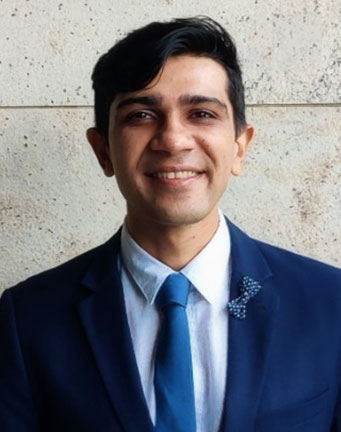 Rishi Pokar is based in Mumbai and is the India Manager supporting University of Stirling, UK at OneStep Global. He has many years of International Student Support and Agent management experience. Rishi has previously worked for and is also an Alumni of Nottingham Trent University and studied MSc Construction Management course in 2012. Rishi graduated with Bachelor of Engineering in Civil from Mumbai University and also Diploma in Civil Engineering from Bharti Vidhyapeeth in Pune.
Being an Alma mater, Rishi is a proud ambassador of UK Education and has guided thousands of students for Overseas Education. As part of the job, he has travelled to Dubai, Sri Lanka & Bangladesh and almost 24 cities in India for Student recruitment and holds virtuous expertise in the industry.
During free time, he enjoys listening to music from different parts of the world and cooking. He also loves exploring the world and has travelled to Ireland, France, Greece, Cyprus, Czechia, Netherlands, Malta, Dubai, Thailand, China and many more on his list.